>

>

>

Successful delivery of Vosta T6 and T8 cutterheads
Successful delivery of Vosta T6 and T8 cutterheads
11 | 11 | 2020
Recently, VOSTA LMG successfully delivered a large cutterhead order to a major customer in China for their 7,800 KW cutting power CSD.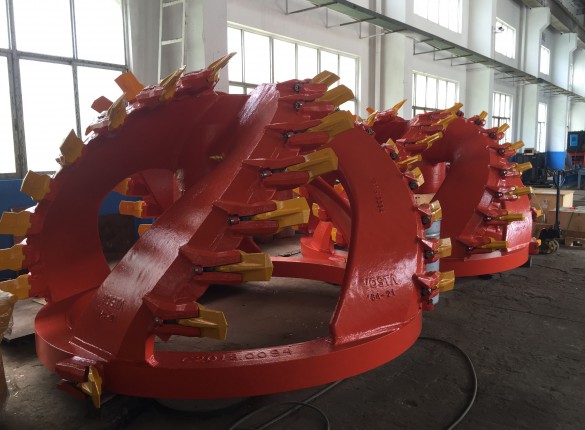 VOSTA LMG is the leading global innovator, designer and manufacturer of cutterheads in the range of 22 kW up to 8,000 kW and for soil varying from sticky clay to rock with UCS up to 120 Mpa. The cutterheads can be tailor made to customer requirements or selected from the wide range of models available. The cutterheads are equipped with in-house-developed and patented cutting systems. All our cutting systems are produced under European quality control & supervision. 
Contact us on cutterhead and teeth to suit your specific needs via the contact button.
---