About us
VOSTA LMG's unique business model offers state-of-the-art solutions in dredging technology. The backbone of our services is our engineering capacity, with its 100% focus on the dredging industry. VOSTA LMG's product range enables our clients to improve the effectiveness of their dredging work through our CSDs and TSHDs. VOSTA LMG aims to meet its clients' needs by providing high-quality, competitive dredging technology.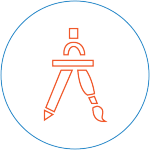 Design
The designs of our patented products are based on a 140-year-plus track record of business successes in dredging projects. In-house engineering guarantees a high level of in-depth knowledge of and experience in dredging solutions.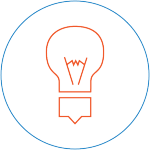 Innovation
Using the latest design technology and 3D modeling, VOSTA LMG's first-class engineering continuously updates and improves the company's product range. One of VOSTA LMG's strengths is conducting design and feasibility studies for tailor-made dredging solutions.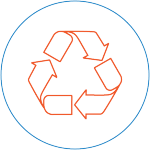 Sustainability
By increasing the efficiency of our customers' operations, we contribute directly to a more environmentally friendly approach to dredging work. The benefits are reduced fuel consumption and shorter lead times.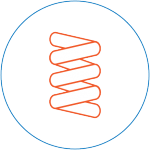 Flexibility
VOSTA LMG combines its network of suppliers and shipyards to provide flexible, tailor-made solutions. As an independent company, we can adapt our professional scope to client needs while at the same time complying with local requirements.
Our Heritage
VOSTA LMG has its historical roots in both the Netherlands and Germany. The company has embodied experience and expertise since 1873: Founding of Lübecker Maschinenbau Gesellschaft (LMG) in Lübeck, North Germany. 1903: Founding of Stapel Shipyard in Enkhuizen, the Netherlands. 1937: Founding of Vos Machine Works in Sliedrecht, the Netherlands. 1993: Stapel Shipyard and Vos Machine Works join forces to form VOSTA B.V. 2002: LMG merges with VOSTA B.V. in Amsterdam, The Netherlands, to form VOSTA LMG B.V. In 2012 VOSTA LMG becomes part of ASL Marine Holdings Ltd., a fully integrated marine company based in Singapore with a strong focus on shipbuilding, shiprepair, shipchartering and other marine related services.
Leader in advanced dredging solutions
With skills ranging from whiteboard and shipyard selection to delivery of complete dredgers, VOSTA LMG is a dredging technology company that provides tailored solutions. We create cost-effective, intelligent solutions to the toughest challenges. The range of dredging components developed on a day-to-day basis, our global alliance with specialists, our processes and procedures and our extensive experience with standard and custom-built dredges makes us unique. VOSTA LMG offers the worldwide dredging industry a unique selection of products and services, separately or fully assembled. Pre-order consulting, comprehensive dredge design, engineering and contracting services for CSDs and TSHDs or single supply of key components such as cutter heads, pumps, couplings and dredge automation. The choice is yours. Meet the specialist in dredging technology!
Transfer of knowledge
Our team of experts can support our clients by building a dredger or organizing their dredging work as effectively and efficiently as possible.
VOSTA LMG's comprehensive consultancy services include specialized project management as well as site supervision.
Local production
Thanks to our independent market position, long-term relationships and more than 140 years of experience, we have the resources available to source from all parts of the world. Our approach reduces costs and improves logistics due to direct lines of communication and our partnerships with local businesses.
Feasibility studies
We can professionally give support to clients through shipyard selection, feasibility studies and specific dredging solutions. Our specialists can build on years of worldwide experience. VOSTA LMG uses the latest high-end engineering software and helps its developers to improve these applications every day.